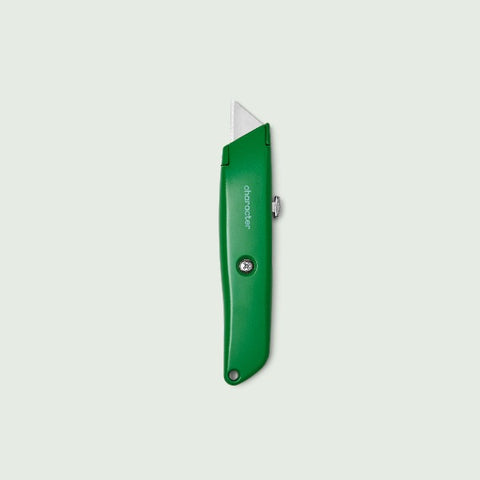 This utility knife is a classic in form and function and remains a necessity across the home improvement spectrum. Want to mark a line in drywall? Have some super stubborn caulk that won't seem to come off? This knife has you covered. The auto-lock and retractable blade is housed in an aluminum alloy container with space to hold three additional blades.
All Character tools are made in professional-grade factories and warrantied for life.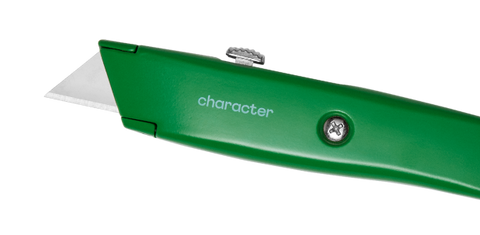 Cutting Edge Tips
Utility knives require a steady hand. Follow these tips for best results while avoiding any safety issues. An easy one: always store your blade in the handle when not in use. Second, cut away from your body and use a shorter blade to avoid snapping it. Finally, if you have gloves, wear them while using this tool!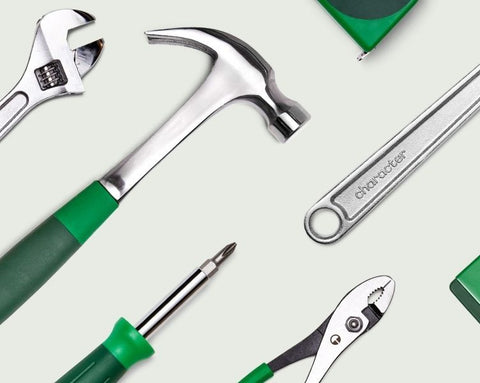 The Real Deal.
The integrity of professional tools but designed for you.
We believe that every single home should have a quality set of tools that last – and this set is designed for exactly that. In fact, our tools are produced in the same factories that make professional brand hand tools and come with the same level of quality, durability, and longevity.

We're so confident in the performance of our tools that we've backed them all with a lifetime warranty.
Everything for your next project