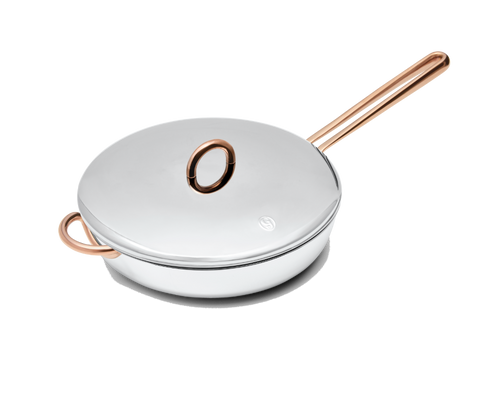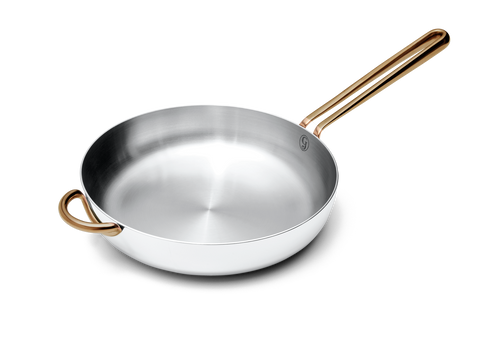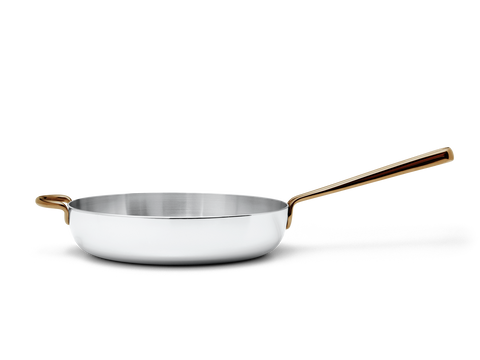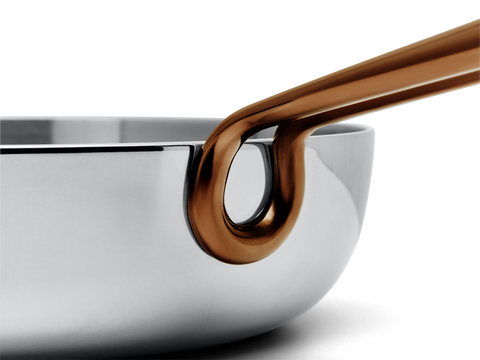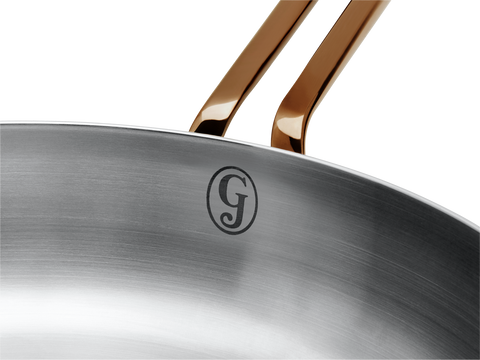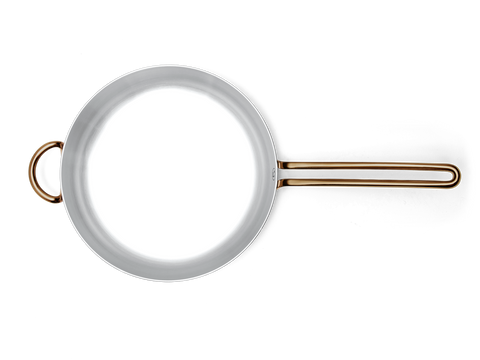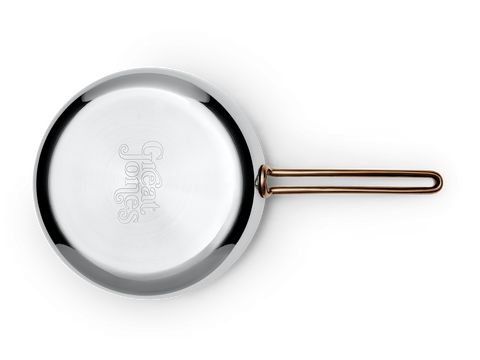 Fulfilled by our friends at Great Jones
We combined the best elements of a deep sauté pan and a skillet in one versatile 10-inch design. Deep Cut is deep enough that liquid won't splash out when you're braising, but the sides are sloped — not straight — so you can toss onions in the air with confidence.
Why It's Special
Safe for all stovetops (including induction).

Welded handles, with no screws, rivets, or seams to trap food or unwanted bacteria.
This item only ships within the United States.