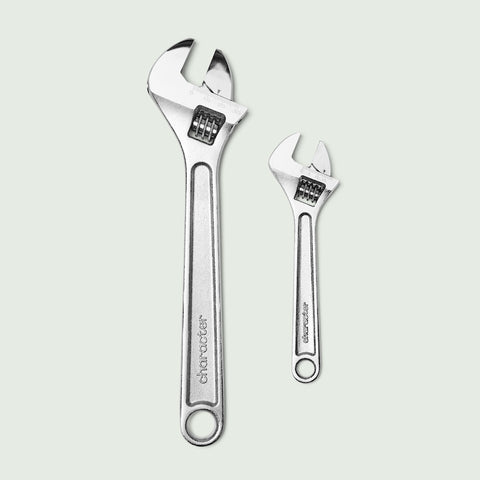 Every good tool set needs wrenches and unless you're an auto mechanic you can tackle most projects with two adjustable wrenches – one small, one large. This Wrench Set comes with both a 6 inch and 10 inch wrench in heavy-duty chromium-vanadium steel with smooth adjustment gears labeled in centimeters and inches. Use these to grip and tighten nuts and bolts, plumbing work, bicycle repair, and so much more.
All Character tools are made in professional-grade factories and warrantied for life.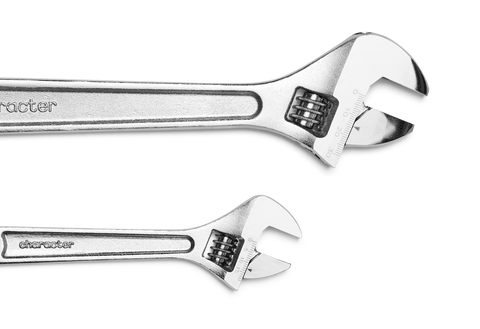 The Perfect Pair
Two is better than one in wrenches. You get sizing variety and the benefit of being able to use both wrenches at once – one to grip an object and one to turn or tighten another. With this adjustable set, you'll cover a wide range of possible nut sizes while keeping your set streamlined.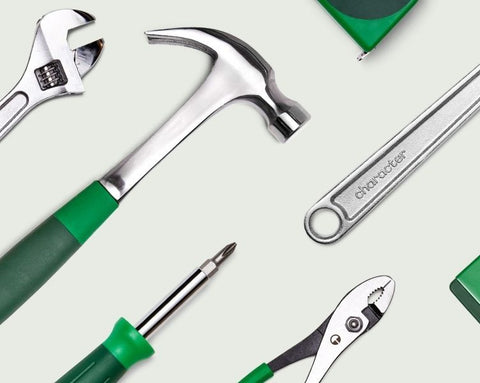 The Real Deal.
The integrity of professional tools but designed for you.
We believe that every single home should have a quality set of tools that last – and this set is designed for exactly that. In fact, our tools are produced in the same factories that make professional brand hand tools and come with the same level of quality, durability, and longevity.

We're so confident in the performance of our tools that we've backed them all with a lifetime warranty.
Everything for your next project