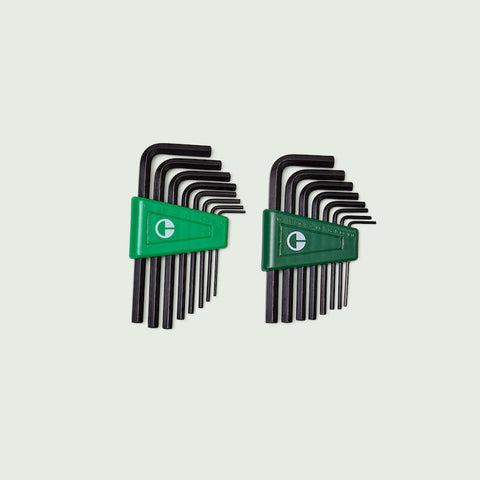 A tool by many names, this hex wrench set (AKA hex key or Allen wrench/key set) probably looks familiar if you've ever purchased prefab furniture. These small but mighty tools are great to have around in all of their many sizes for lots of reasons. In addition to furniture assembly, they can tackle bike maintenance, electronics, and automotive needs, and are go-tos for super tight spaces that require manipulating a hexagonal bolt (that's six sides, if you're counting).
This set comes in both SAE fractional inch and metric sizes - it's essential to have them all as they are each designed to fit perfectly in a single size hex bolt.
All Character tools are made in professional-grade factories and warrantied for life.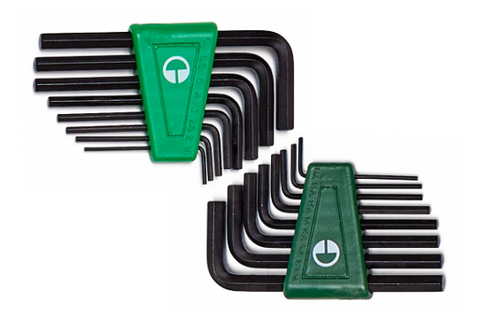 All The Sizes
Because hex wrenches are specifically sized to fit one hex bolt, it's essential to have a variety around the home. SAE, which stands for Society of Automotive Engineers (the group that created this standardized system) is common in the United States and is measured in 1/1000 of an inch. Metric hex wrench sizes are measured in millimeters.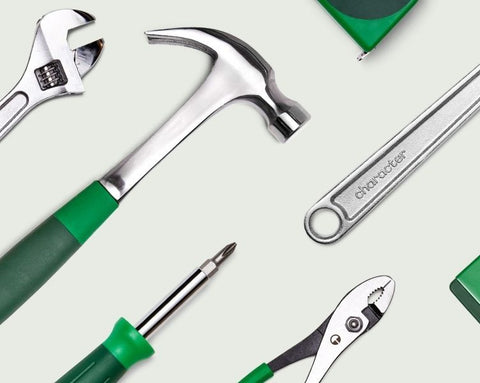 The Real Deal.
The integrity of professional tools but designed for you.
We believe that every single home should have a quality set of tools that last – and this set is designed for exactly that. In fact, our tools are produced in the same factories that make professional brand hand tools and come with the same level of quality, durability, and longevity.

We're so confident in the performance of our tools that we've backed them all with a lifetime warranty.