The Hole Patching Kit
9 Piece Kit + Hole Patching Instructions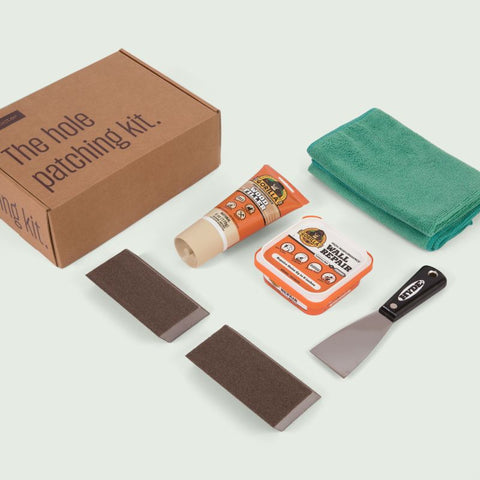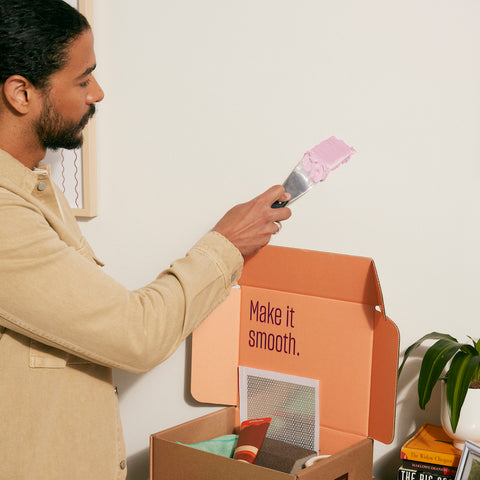 Other things you might need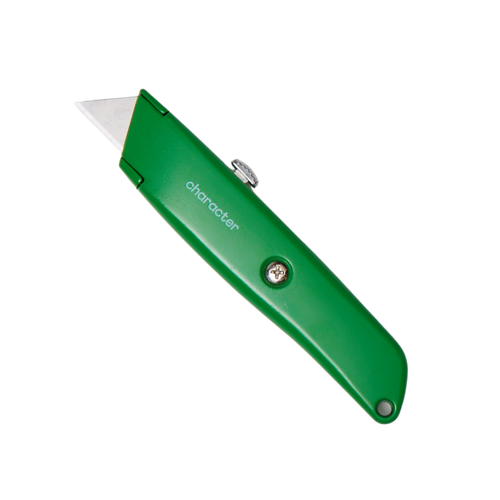 You can't go wrong with spackle around. This kit is almost like magic - disappearing holes as small as a tiny nail to those as large as softball. Whether you're moving in, moving out, preparing to paint or finally getting to your to-do list, this kit is a must-have in the home and comes with enough to cover many patching projects. 
The Kit Includes:
Flexible putty knife (2 in)
Gorilla Wall Repair (8oz tub)
Gorilla Wood Filler (Natural color, 6 oz)
Sanding sponge (x2)
Rags (x2)
Comprehensive how-to instructions for simple hole repair
What's Included
Putty Knife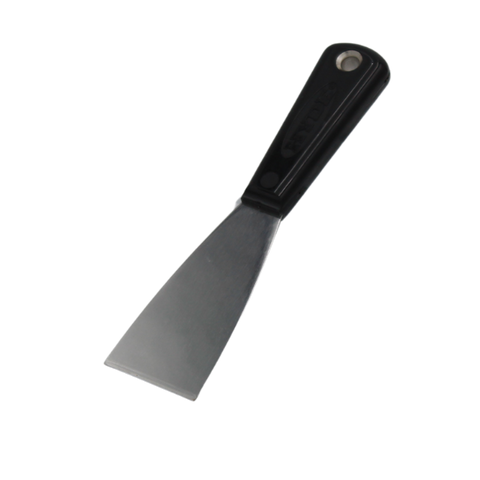 Spackle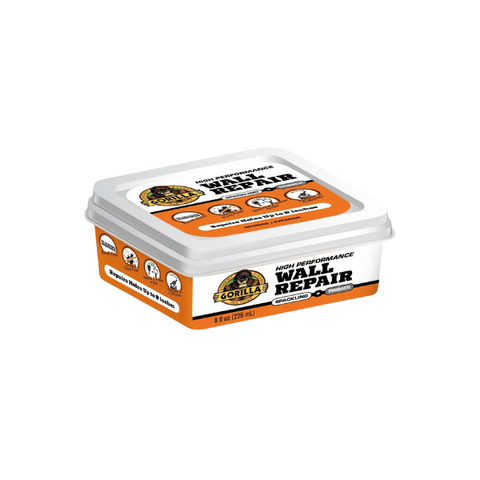 Sanding Sponges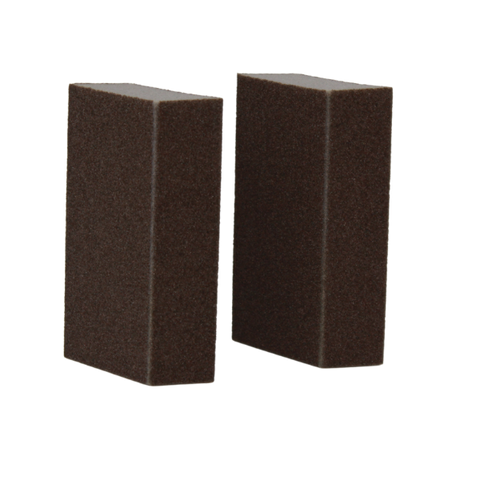 Wood Filler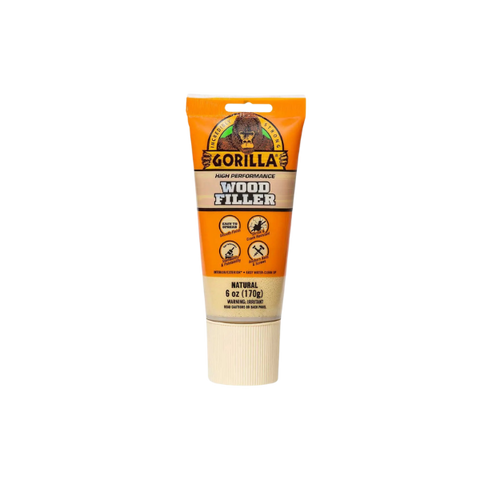 Microber Rags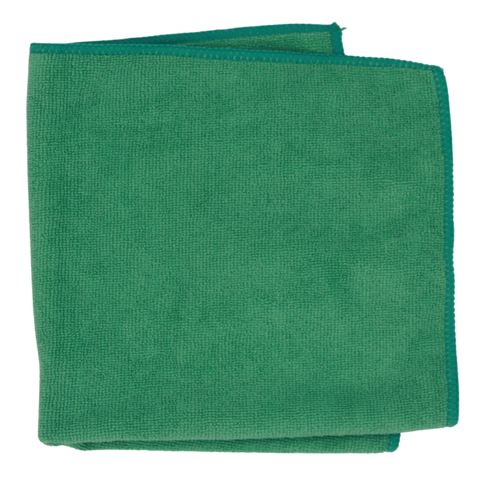 Our experts have answers for you.
Help with a dimple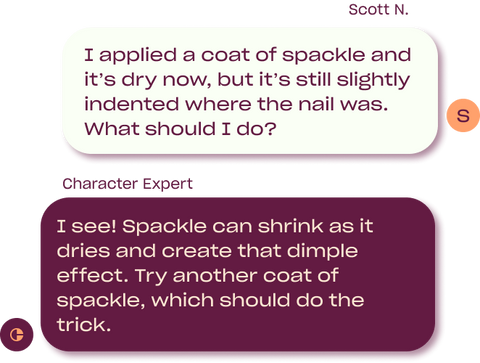 Sanding is the best medicine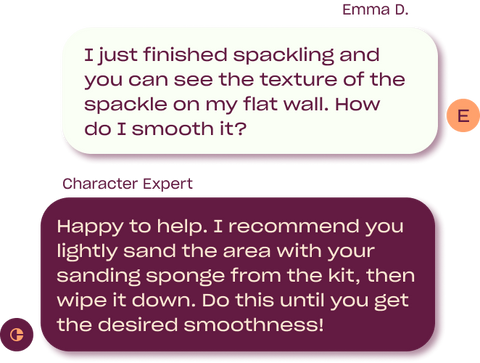 Which patch size works?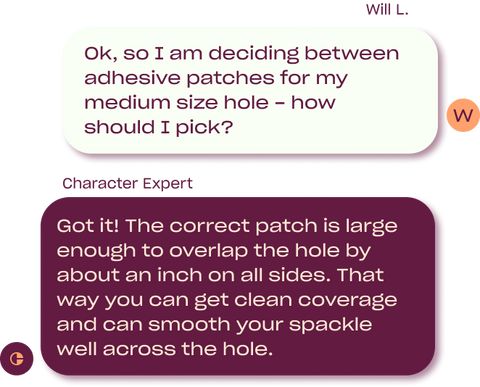 Could this be your next project?