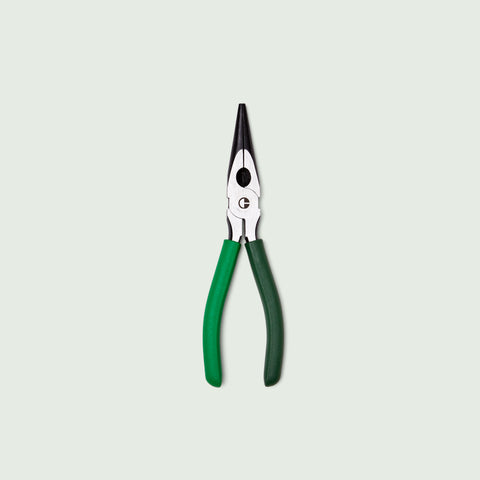 Needle nose pliers get their delightful name for obvious reasons: the tips of their jaws are quite thin (though 'needles' may be a stretch) making them perfect candidates for reaching into tight spaces to grab fasteners or other objects. They also help with precision tasks like bending or twisting wire and even jewelry-making for the crafty among us.

All Character tools are made in professional-grade factories and warrantied for life.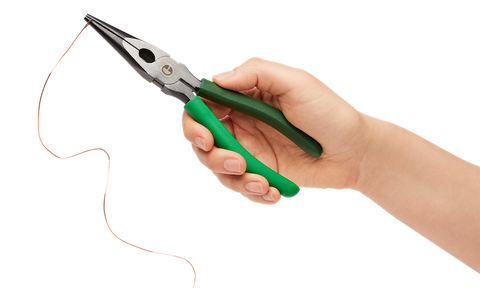 To The Point
Perhaps the most cross-discipline of pliers, these thin grippers are perfect for electrical work due to their unique ability to grab, twist, and even sever tiny things like wires. They're also a favorite of florists, jewelry-makers, and other handy folks who need to get into small spots or grab tiny objects. In short, these are essential to have around the home as they're the only pliers so precise.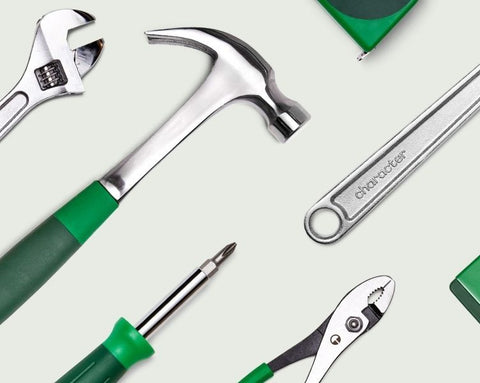 The Real Deal.
The integrity of professional tools but designed for you.
We believe that every single home should have a quality set of tools that last – and this set is designed for exactly that. In fact, our tools are produced in the same factories that make professional brand hand tools and come with the same level of quality, durability, and longevity.

We're so confident in the performance of our tools that we've backed them all with a lifetime warranty.