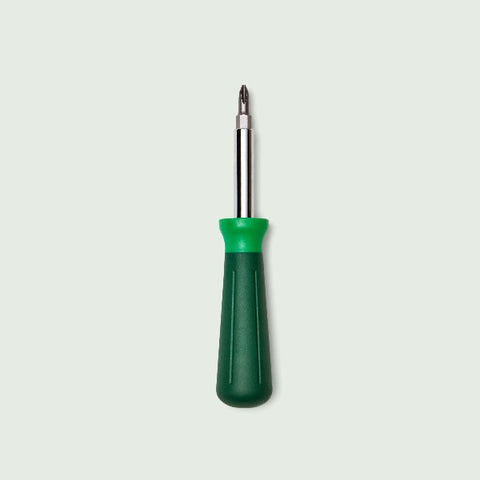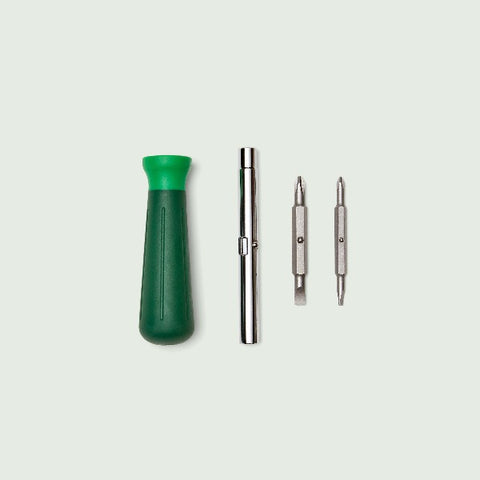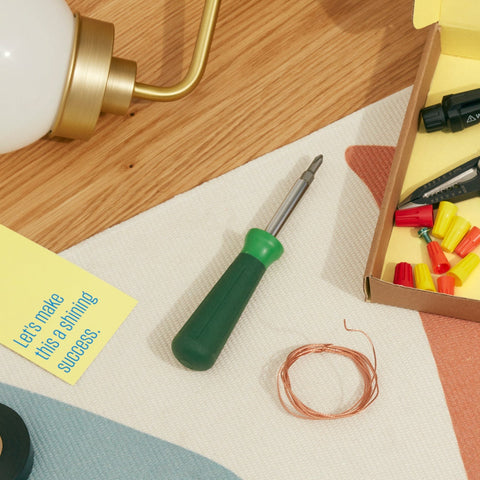 This screwdriver is your toolbox's multipurpose superstar with its 6-in-1 design. It comes with double the flat head and Phillip's head fun (two sizes of each) and two nut driver options to boot – all universal and easily interchangeable with a quick-and-easy flip system.

All Character tools are made in professional-grade factories and warrantied for life.
Product features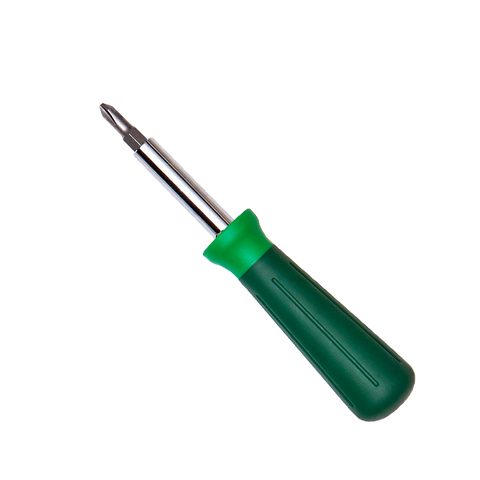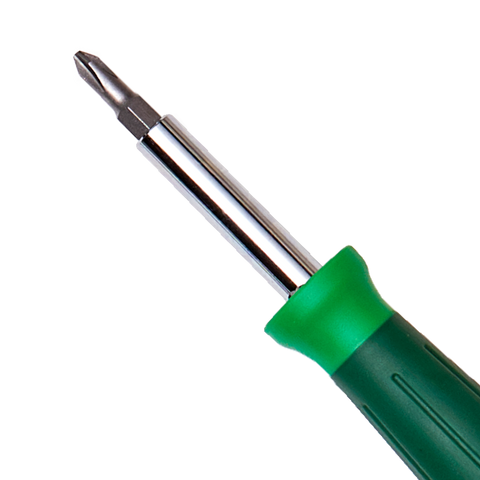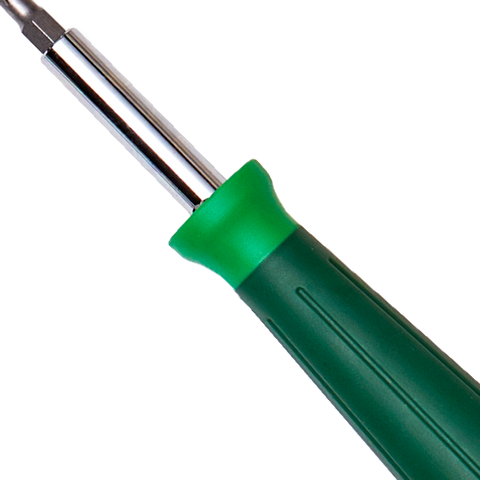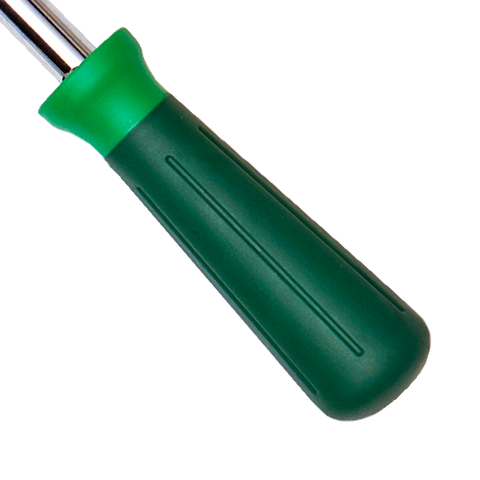 A 6-in-1 Chameleon
Interchangeable bits at each end of a dual-sided shaft for six different uses.
No-strip steel bits
Heavy-duty, S2 steel is built to last and protect your screws and fasteners.
Click-in-place Security
Sturdy beads hold the shaft in place for steady work.
Character grips
Thermoplastic rubber two-tone handle offers an ultra-comfortable grip with some fun flare.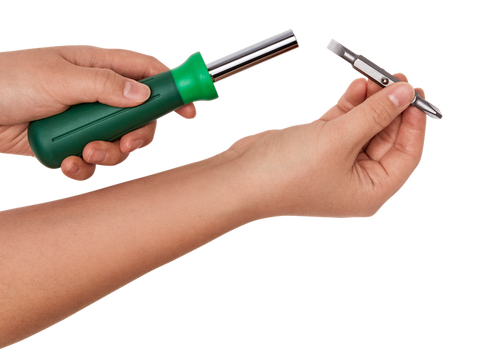 Every little bit counts.
And this screwdriver has all the bits. When tackling a screw, choose the screwdriver tip type and size that fits your screw's head exactly right. Too big or too small and you'll strip it. Looking to tighten or loosen nuts instead? Remove the bits from the interchangeable shaft for two common nut sizes.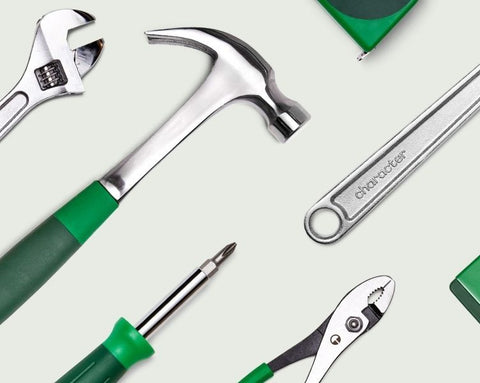 The Real Deal.
The integrity of professional tools but designed for you.
We believe that every single home should have a quality set of tools that last – and this set is designed for exactly that. In fact, our tools are produced in the same factories that make professional brand hand tools and come with the same level of quality, durability, and longevity.

We're so confident in the performance of our tools that we've backed them all with a lifetime warranty.