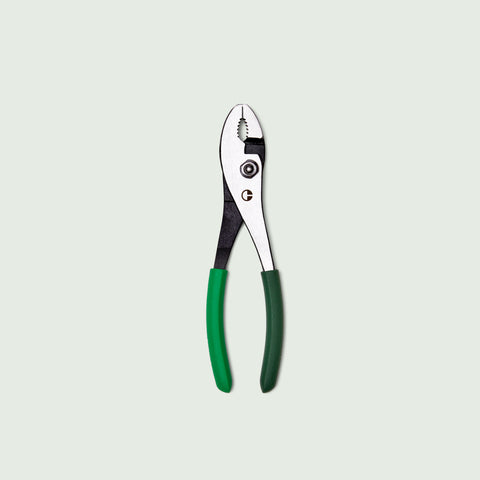 Generalist plier of the year may go to the slip joints. If you have to pick just one (though we're all for having a nice set) these are the way to go. With their serrated and adjustable jaws, they grip, they crimp, they can turn nuts and bolts, and they even have cutting capabilities close to the pivot point. These pliers are 8-inch long and made of 55 carbon steel for long-lasting durability.
All Character tools are made in professional-grade factories and warrantied for life.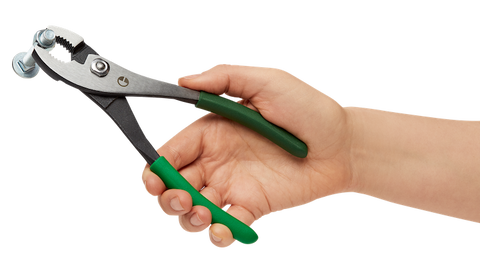 Well Versed for Versatility
Slip Joint Pliers have a two-point adjustable setting perfect for tightly holding objects of many sizes. Why are they so great? They're your ever-ready troubleshooters when your hand can't get a grip and you need some powerful support.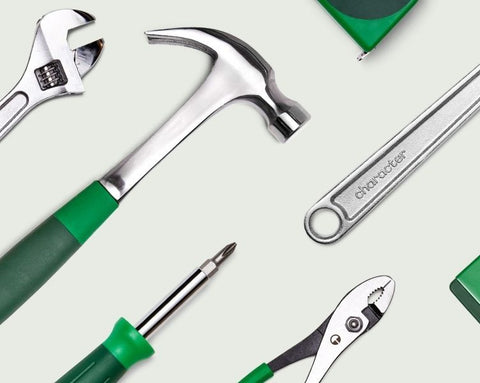 The Real Deal.
The integrity of professional tools but designed for you.
We believe that every single home should have a quality set of tools that last – and this set is designed for exactly that. In fact, our tools are produced in the same factories that make professional brand hand tools and come with the same level of quality, durability, and longevity.

We're so confident in the performance of our tools that we've backed them all with a lifetime warranty.
More ways to DIY with Character