Free Shipping
The Essential Set
Save $60 | The Toolbox + 13 Tools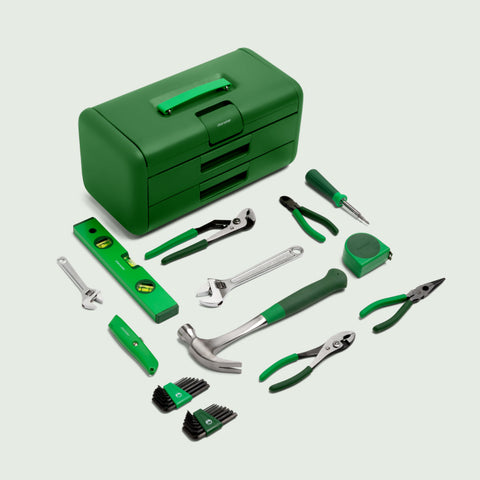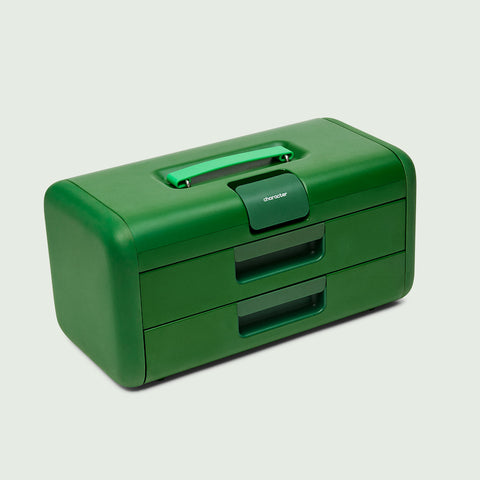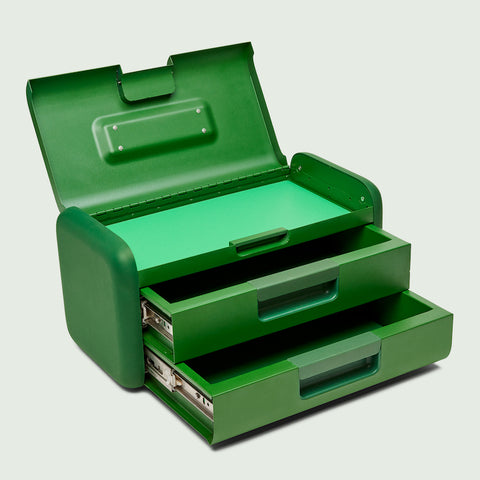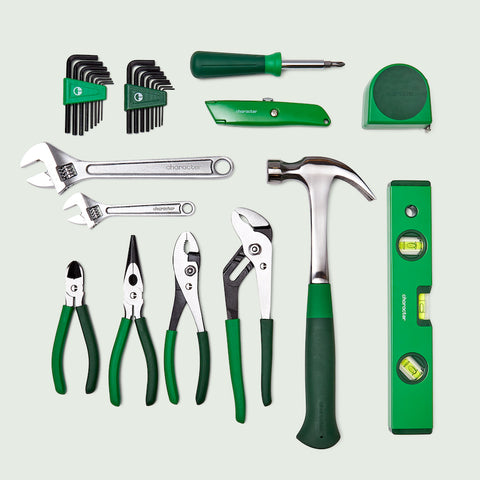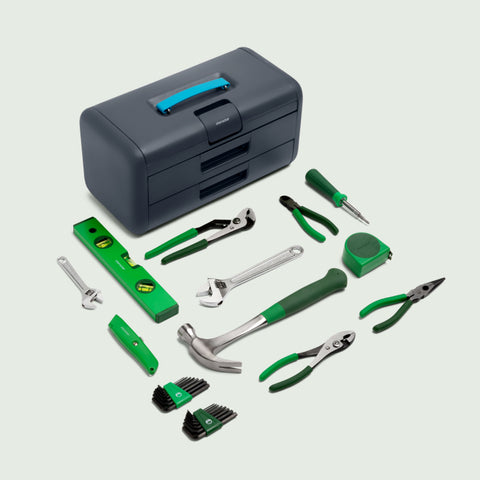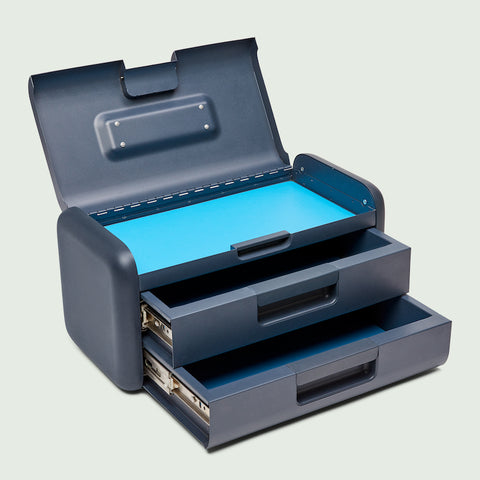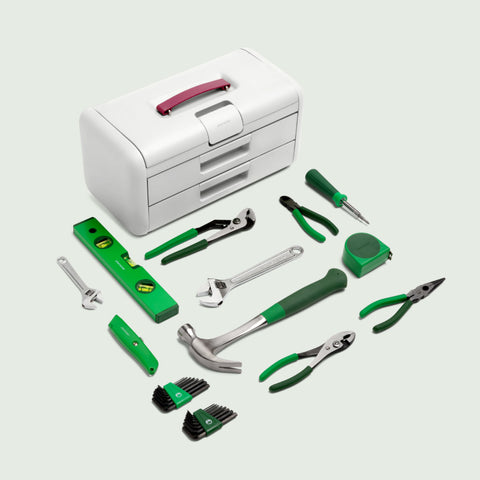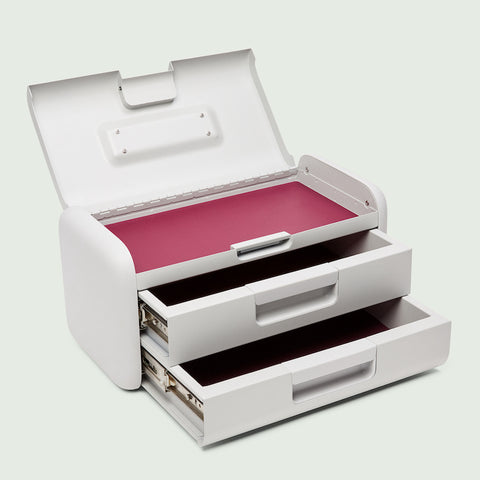 Other things you might need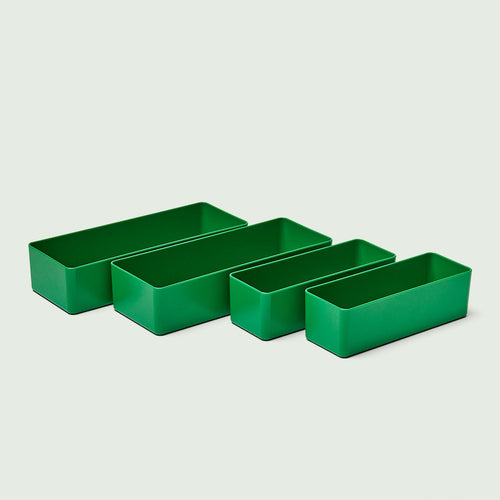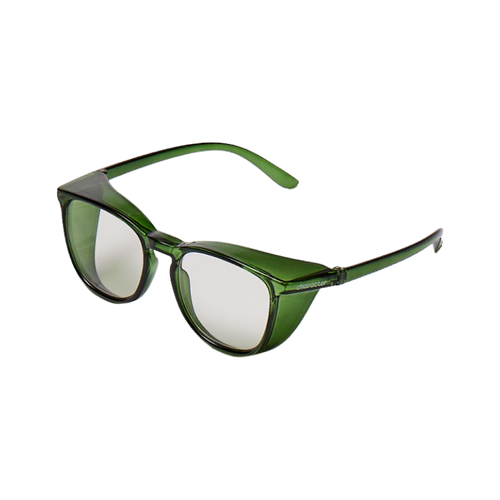 Meet The Essential Set. The irresistible combo of 13 must-have, real-deal hand tools and a spacious, multi-layer steel storage system that comes in four colors.
Includes:
The Toolbox
The 13 essential hand tools in green with lifetime limited warranty (The Hammer, The Tape Measure, The Pliers Set, The Wrench Set, The Utility Knife, The Screwdriver, The Level, and The Hex Wrench Set)

1 full year of unlimited Expert Support ($79 value) 
Optional add-ons: The Organizers (2 large, 2 small)

Ultra-Organized, Built To Last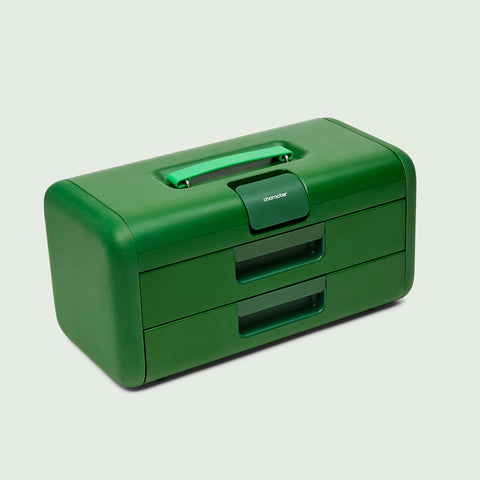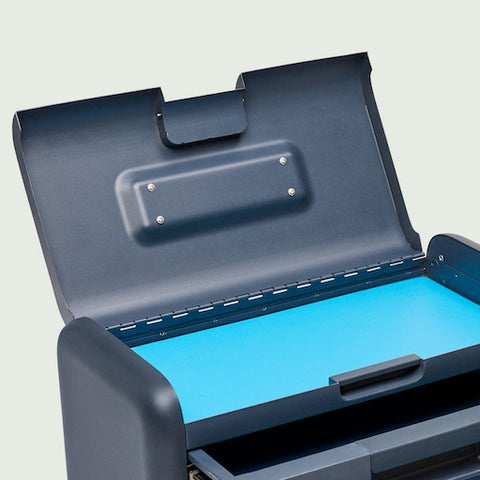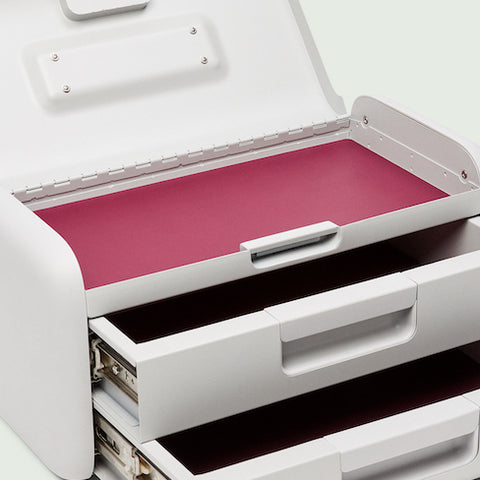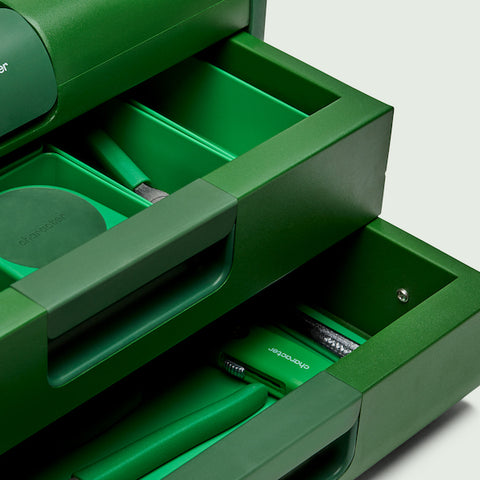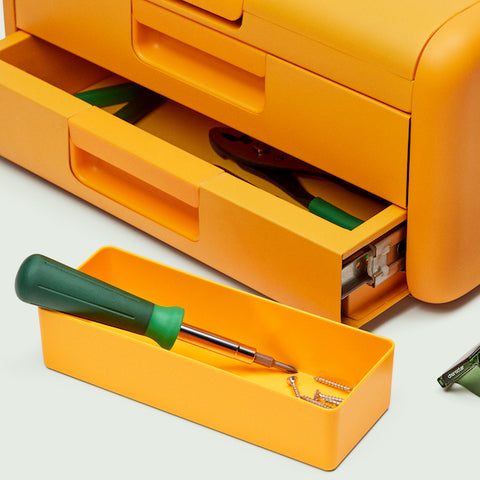 Steel material
Stamped, welded and folded from 22-gauge steel with a powder-coat finish, the toolbox is built to last.
Easy grab and go
The quick lift lid makes it a snap to grab your most used tools for whatever needs doing.
No-shift Liners
Silicon liners hold tools safely in place and can be easily removed for quick cleaning.
Smooth & Strong
Both steel-constructed drawers open independently on smooth sliders and hold more than 15 pounds each.
Flexible storage
Optional organizer set provides a solution for organizing tools, hardware, and other supplies.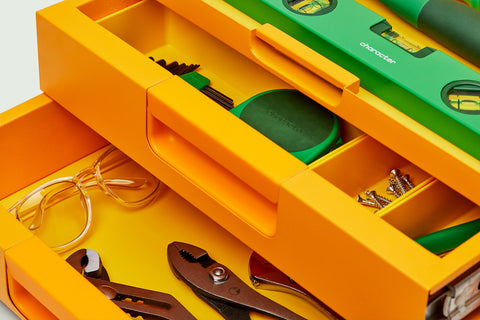 There's a place for everything. 
Three drawers, a thousand ways to organize your tools and hardware. Best part? No more bottomless pit piles to sort through. Just ample room for all your essentials and more, so all you need stays visible and grabbable anytime.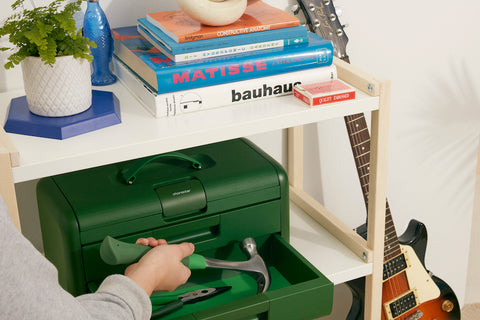 Looks right at home in your space.
Because it's made for home, not a construction site or a professional garage. Sure, you could store it in your closet, but you won't want to.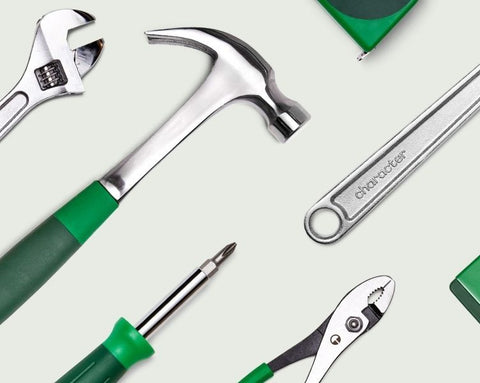 The Real Deal
The integrity of professional tools but designed for you.
We believe that every single home should have a quality set of tools that last – and this set is designed for exactly that. In fact, our tools are produced in the same factories that make professional brand hand tools and come with the same level of quality, durability, and longevity.

We're so confident in the performance of our tools that we've backed them all with a lifetime warranty.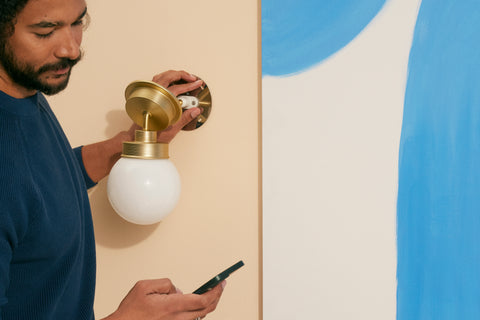 One-on-one video help sessions, included.
Every tool set comes with one free year of Character Membership. Schedule 20-min video sessions with experts 7 days per week to get help with any DIY project. Members also get free shipping on all future orders and other perks.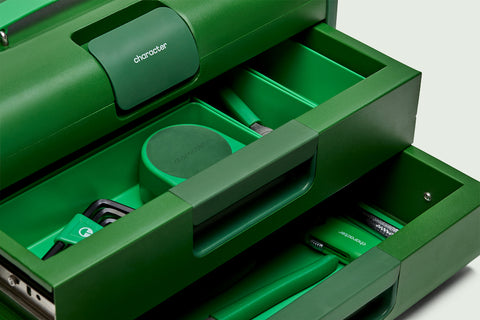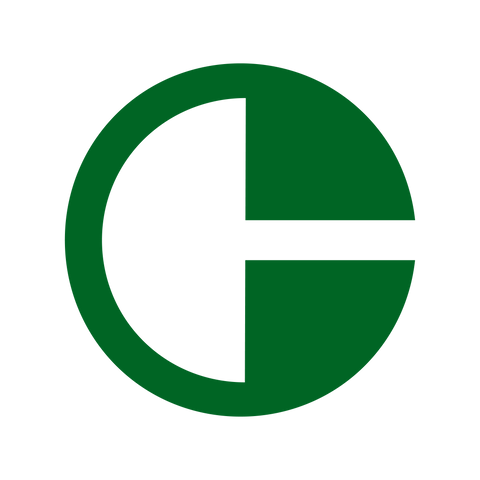 Pro
tool set
Amazon
tool set
Essential tools bundled in one kit



Everything you need for under $300



Full-size, real tools



Made in professional tool factories



High quality, durable steel



Lifetime warranty



Virtual Expert Support included



What's in the Toolbox
The Hammer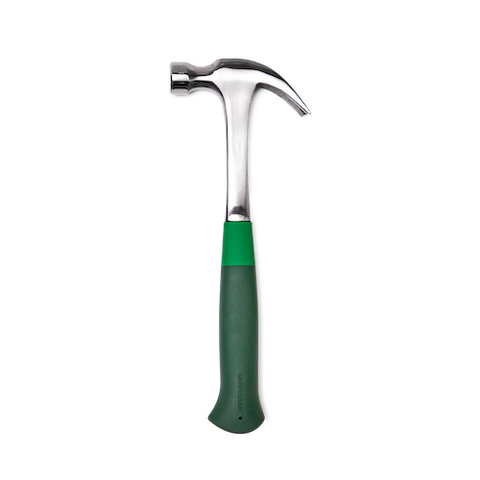 The Screwdriver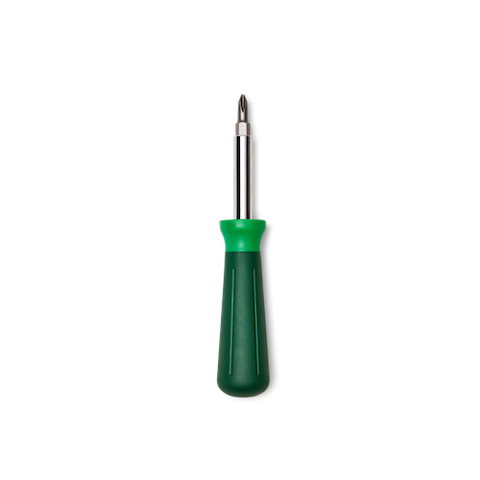 The Needle Nose Pliers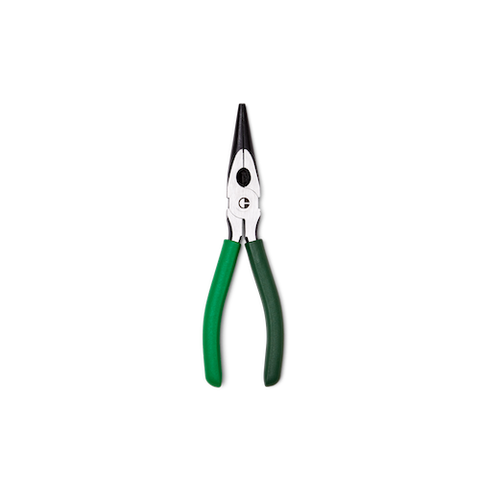 The Slip Joint Pliers
The Tongue & Groove Pliers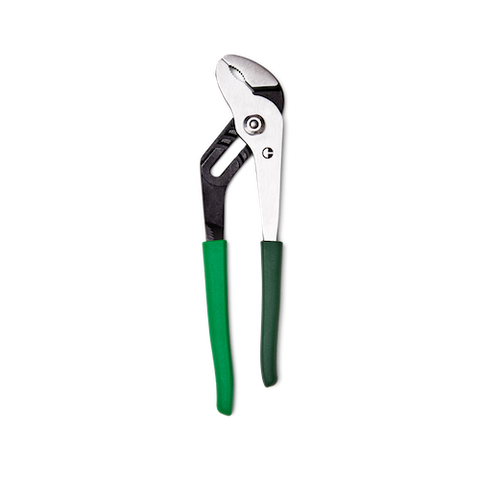 The Diagonal Cutting Pliers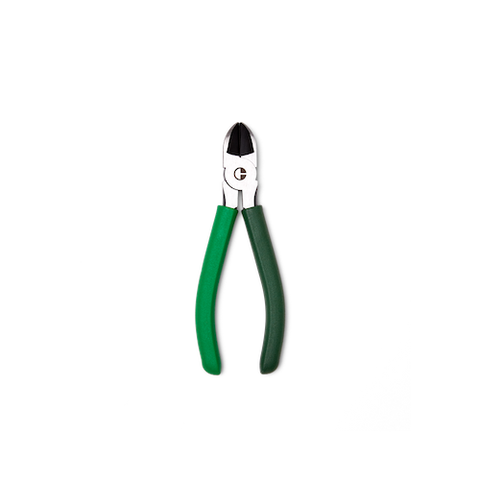 The Hex Wrench Set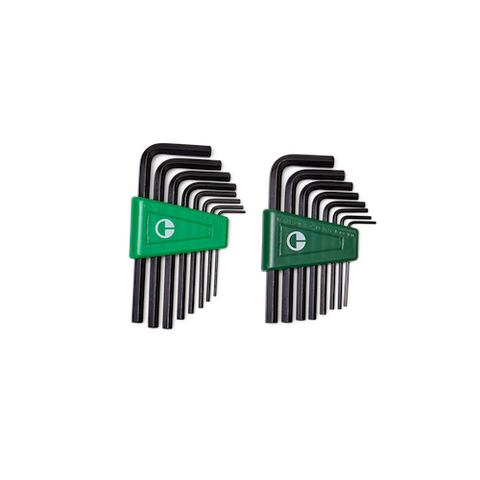 The Large Adjustable Wrench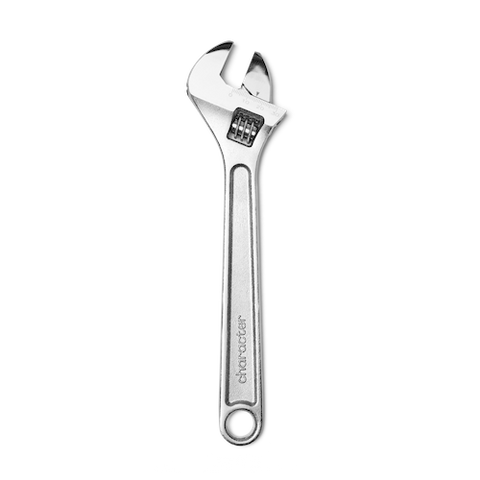 The Small Adjustable Wrench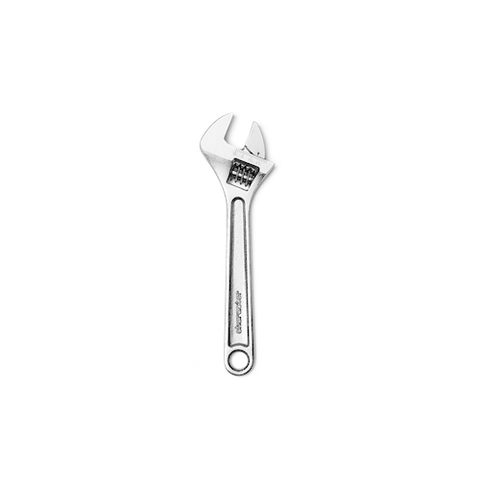 The Tape Measure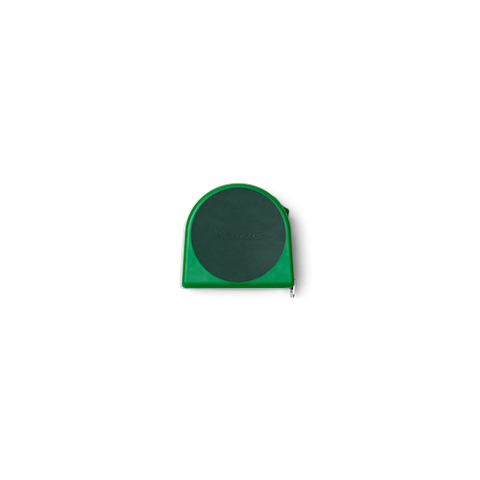 The Level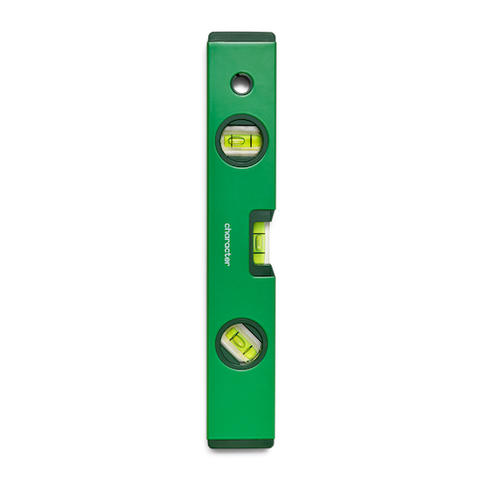 The Utility Knife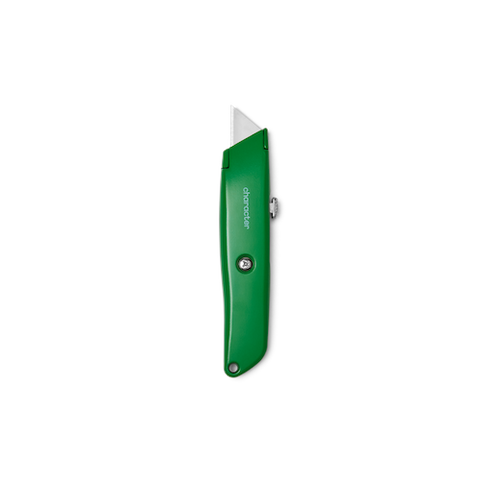 More ways to DIY with Character