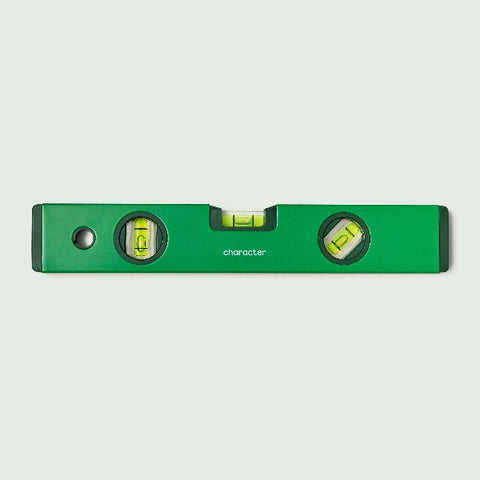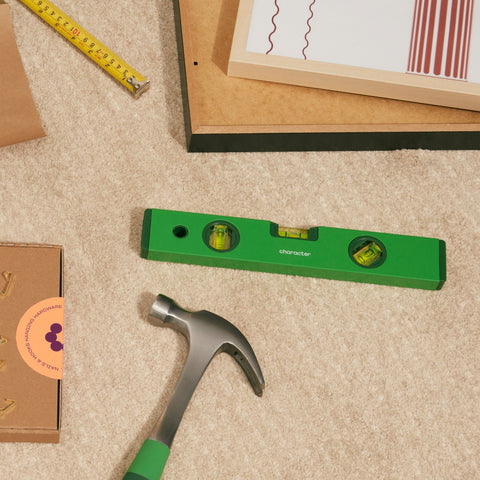 For hanging pictures, shelves, and getting things straight, knowing your angles is key to doing the job right. This aluminum level is perfect for household projects and will keep your lines in check. The level is 12 inches long, for more accurate readings compared to shorter levels, and has highly visible vials for horizontal, vertical, and 45 degree angles.

All Character tools are made in professional-grade factories and warrantied for life.
Product features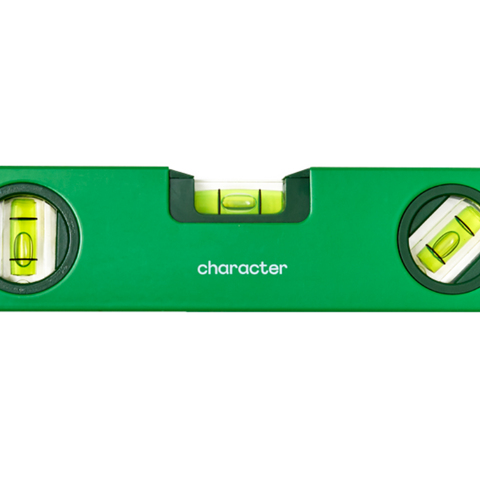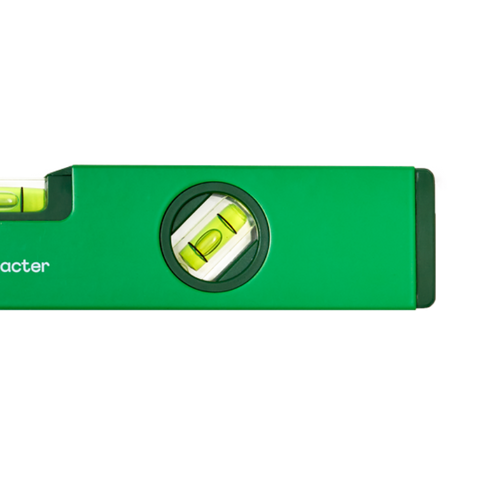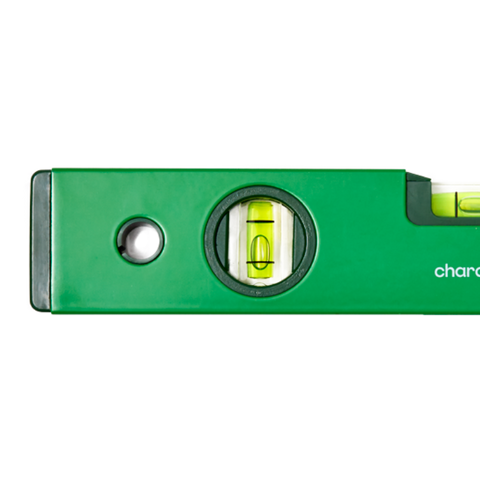 Accurate readings
Nail all the angles with the extended 12-inch body.
Aluminum body
Made from extruded aluminum, this level is built to last.
45-degree Measurements
Get your angles perfect using this side of the level.
For Vertical Alignment
Read this vial to perfect your perpendicular lines.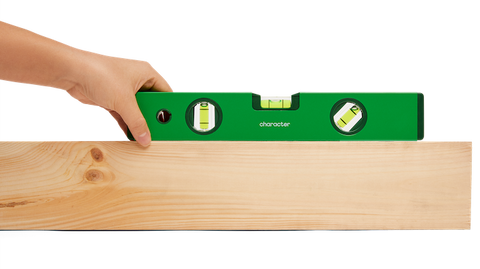 Level Up
It's all about the bubble. Start with your level at the center of the object you're aligning to see if the bubble floats perfectly between the two delineated lines at each vial's center. For horizontal measurements check the middle bubble. For vertical or 45-degree angles see the left or right vial (depending on how you're holding it).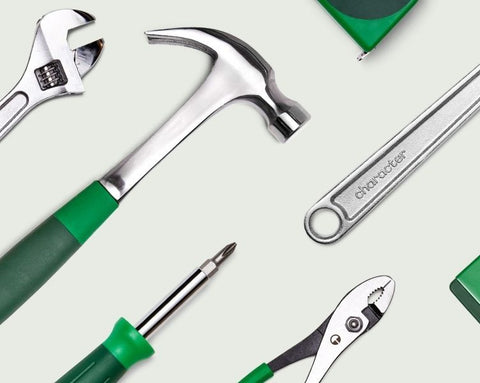 The Real Deal.
The integrity of professional tools but designed for you.
We believe that every single home should have a quality set of tools that last – and this set is designed for exactly that. In fact, our tools are produced in the same factories that make professional brand hand tools and come with the same level of quality, durability, and longevity.

We're so confident in the performance of our tools that we've backed them all with a lifetime warranty.
Everything for your next project