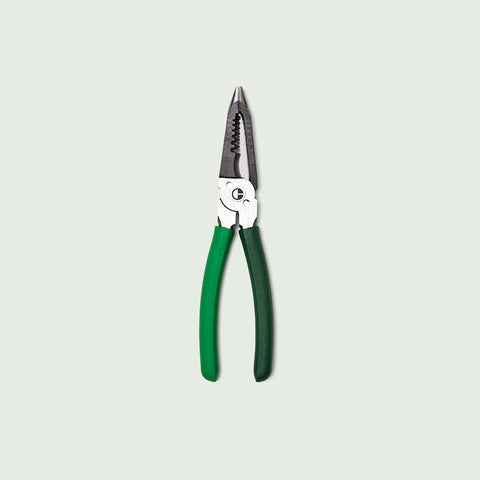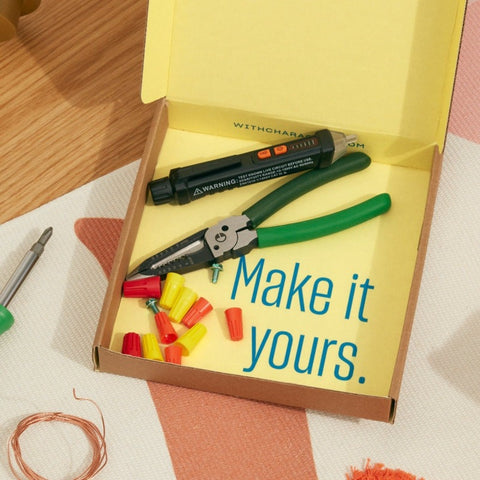 This hand tool may as well be a power tool with its ability to multitask. Made of 55 carbon steel, this 8-in-1 combination pliers can cut and strip wire of various sizes, cut bolts or larger objects, and be your needle nose plier for the job, fitting into tight spaces when doing electrical work. And all with the comfort of Character grips. This handy tool comes with The Light Fixture Kit but can be used for all other wire cutting needs too.
All Character tools are made in professional-grade factories and warrantied for life.

Product features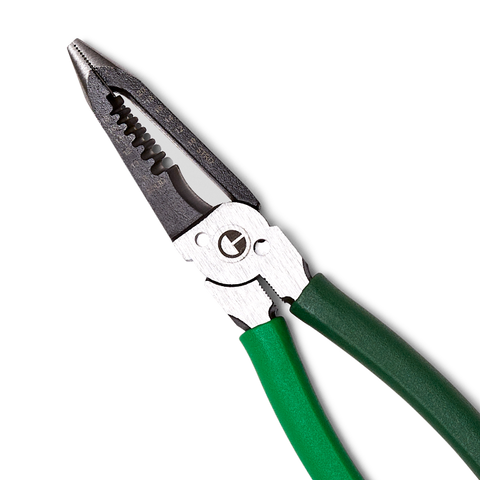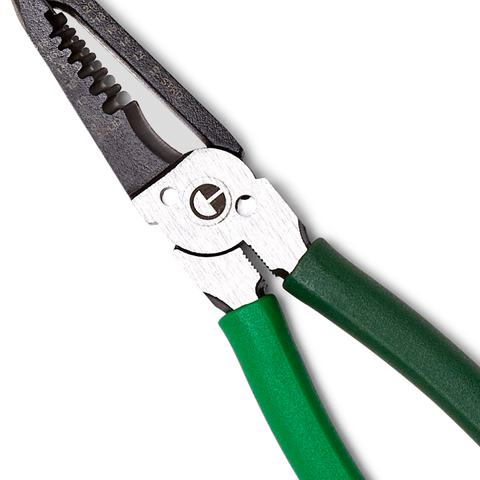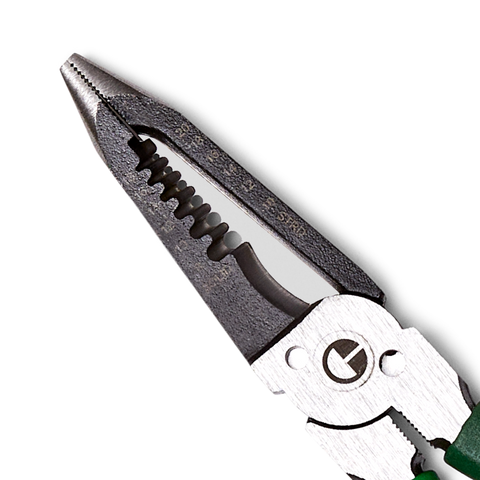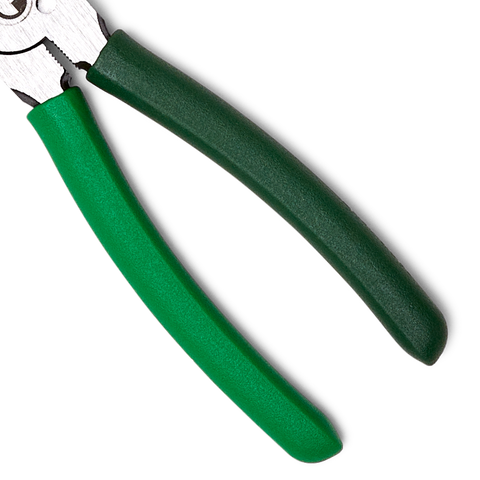 Easy-strip Options
With 6 different sizes, prep wires for many jobs.
Cut it Up
The heavy-duty cutting feature chops through thicker wires with ease.
Long Nose Tip
Serves as needle nose pliers for complementary support.
Character grips
Thermoplastic rubber two-tone handles offer an ultra-comfortable grip.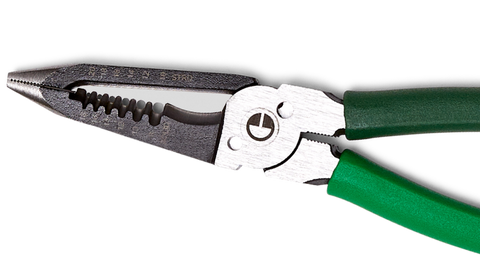 Wired Up.
This tool features a variety of teeth sizes to accommodate common wire diameters. Simply fit the wire you're stripping into the gauge that best suits it, clamp down, and pull the tool away from your wire. This will sever the wire's protective casing and remove it, just like that.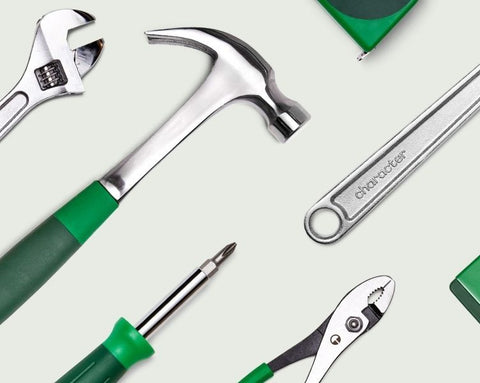 The Real Deal.
The integrity of professional tools but designed for you.
We believe that every single home should have a quality set of tools that last – and this set is designed for exactly that. In fact, our tools are produced in the same factories that make professional brand hand tools and come with the same level of quality, durability, and longevity.

We're so confident in the performance of our tools that we've backed them all with a lifetime warranty.
Everything for your next project