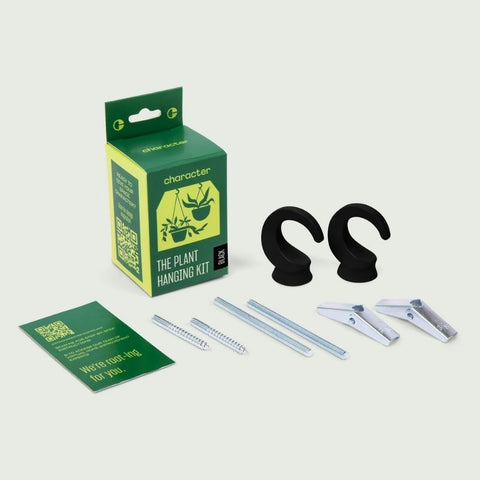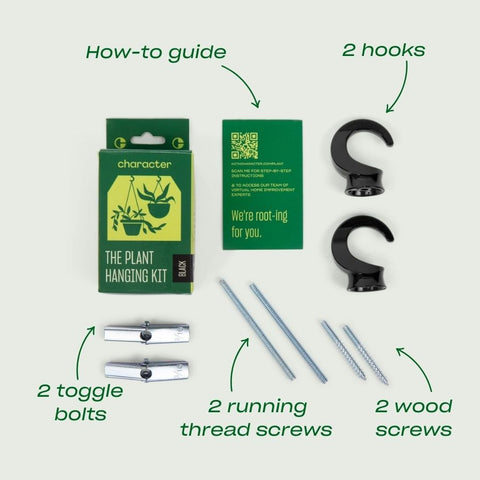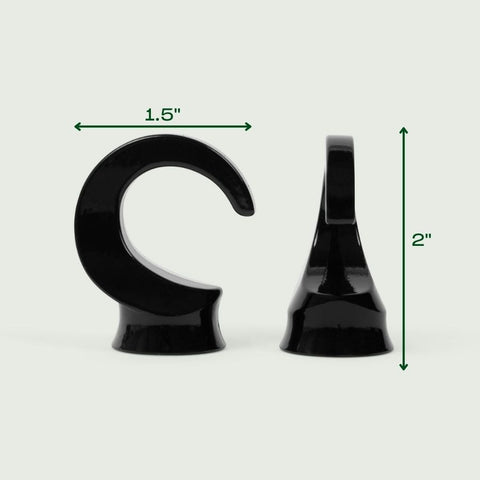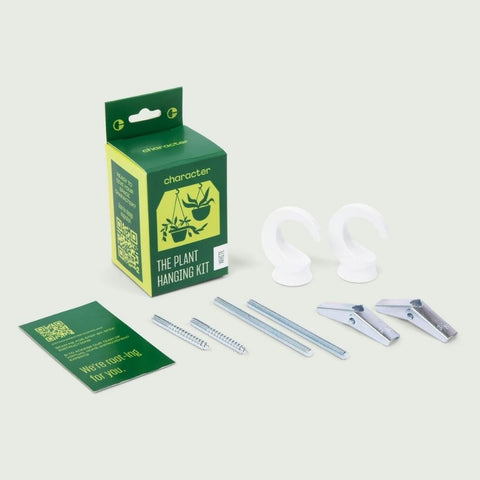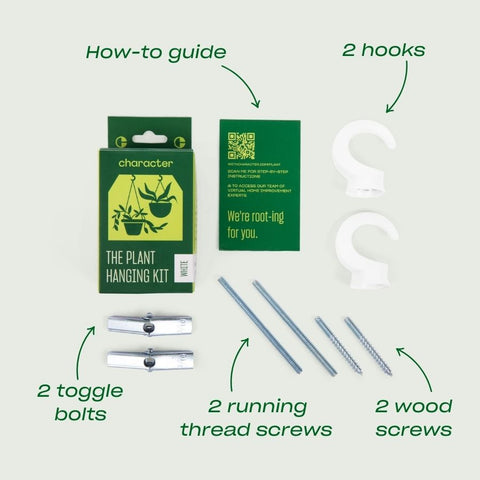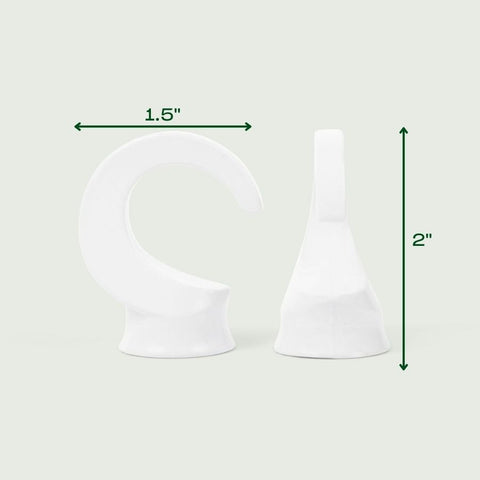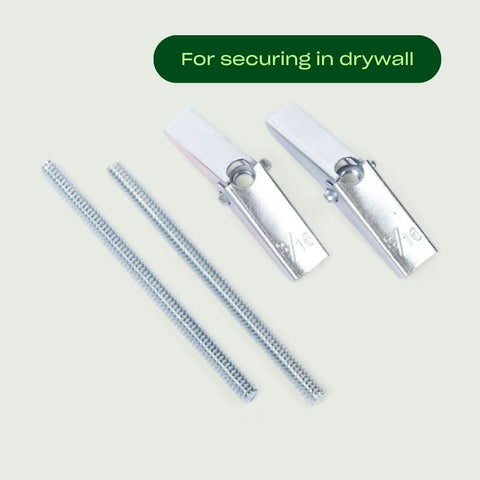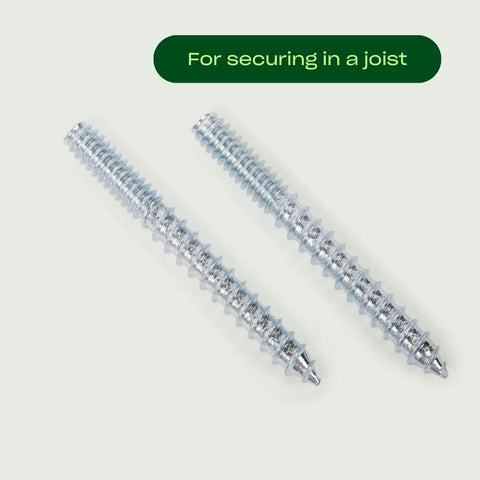 Breathe life into your space with a ceiling plant (or many!). This kit will help you install a hook seamlessly and safely so your greenery stays put. It includes everything you need to hang with joists or without, including video instructions and our team of pros who are just a text away. Bring your own blooms and make it happen.
Included in the Kit: 2 hooks, 2 wood screws, 2 toggle bolts, and 2 running thread screws
Any ceiling
With included hardware that works with and without joists, you can hang a plant in any room.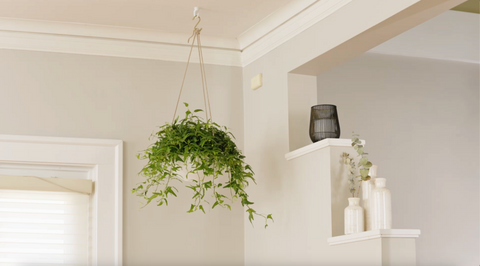 Any Plant
Follow the step-by-step instructions and build the indoor sanctuary you've been dreaming of.
More tools for hanging projects