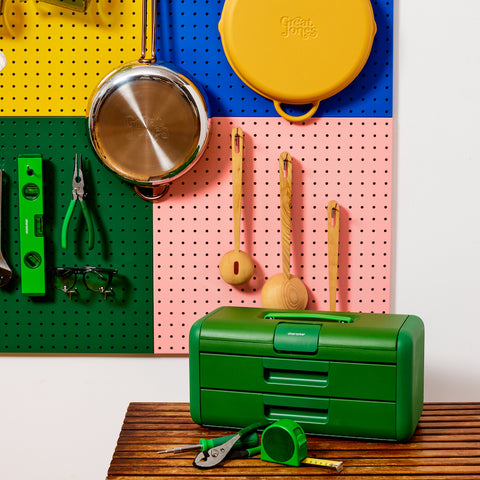 Character x Great Jones
The Pegboard Set, designed together by Great Jones and Character, is ideal for keeping cookware within easy reach, mounting tools in a closet or garage, and customizing the space-saving storage solution of your dreams.
Shop The Pegboard Set
Modular, universal, customizable
Everything you need to hang a pegboard in any room.
For your dream workshop
Whether that's in the kitchen, the office, or the garage.
Shop The Pegboard Set Collection
How To Hang A Pegboard
Watch the video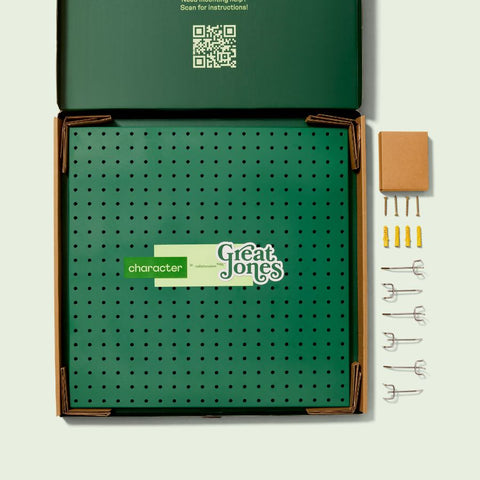 Shop The Pegboard Set
Customize your perfect storage system with everything you need in one set.
Shop now