How to Install or Replace Cabinet Hardware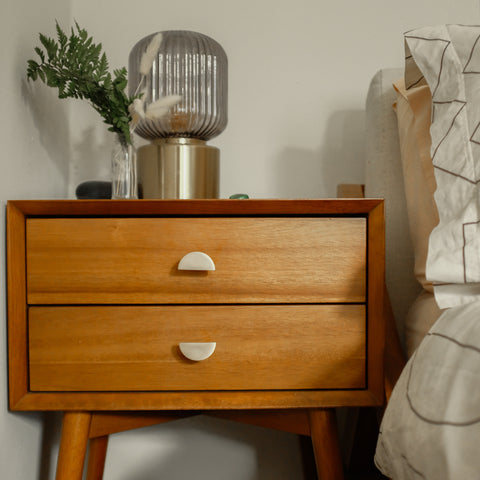 Photo credit: Hapny
Project Overview
One of the quickest and simplest ways to update the look of your furniture or cabinetry is to swap old hardware for new. In this how-to guide, we'll walk you through the steps for doing a quick swap or drilling new holes and fitting new hardware.
Skill Level
Beginner
Active Time


15 mins to 2 hours
Total Time


15 mins to 2 hours
Supplies you'll need for a swap.
Here are the supplies you'll need to swap old hardware for new, using existing holes.
Additional supplies you'll need for drilling new holes
You will need a few extra things if you're making new holes in your furniture.
Tips Before Getting Started
Instructions
When you're ready to start, follow the guide below for step-by-step instructions. P.S. Don't forget to snap a before photo of your space to capture your transformation!