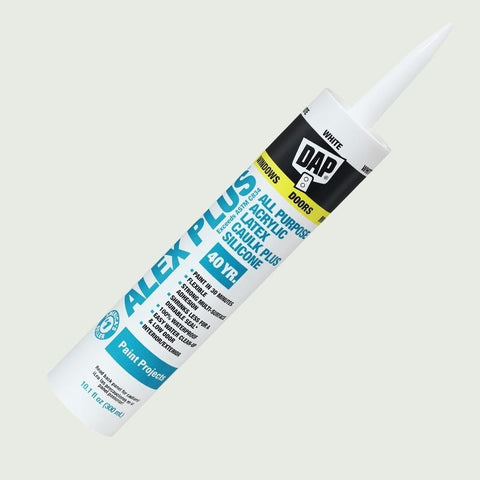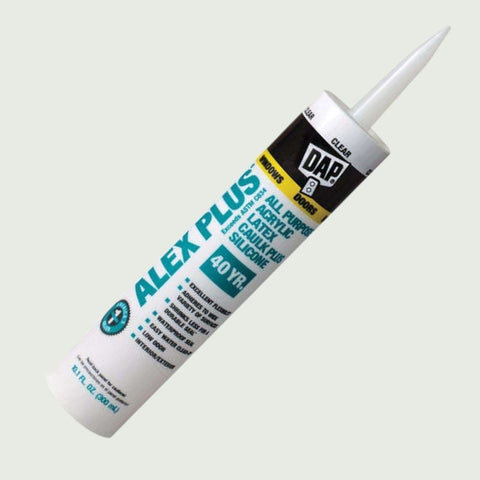 When sealing dry areas in your home that you may want to paint, choose acrylic latex-based caulk. This Dap Alex Plus All Purpose caulk is just that - all-purpose. It comes in white or clear and is ideal for caulking windows, baseboards, trim, and other similar areas around your home. It can be painted over, is waterproof and crack proof too.
Need help caulking? This caulk comes in The Caulking Kit alongside all the tools, supplies, and instructions (including Virtual Expert Support) you need to do it yourself.
Not sure what you need? Check out our kits.