The Diagonal Cutting Pliers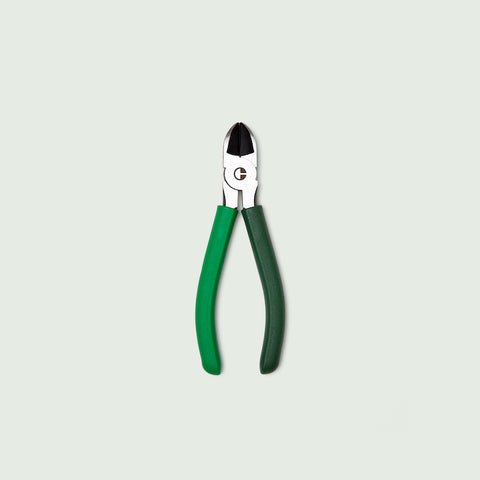 Designed to cut through metal, plastic, and other items, The Diagonal Cutting Pliers function just as their name implies. They're essential to have around when you run into a tough material that scissors or slip joint pliers can't handle like when you need to clip nails or other fasteners, or sever tough metal wire.
All Character tools are made in professional-grade factories and warrantied for life.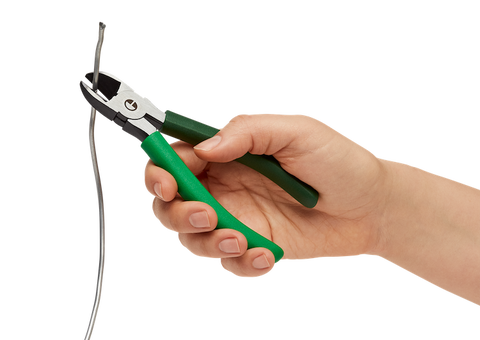 Making The Cut
Diagonal cutting plier jaws are in a V-shape - so instead of shearing material like scissors do, they wedge material apart. This makes them extra efficient at what they do.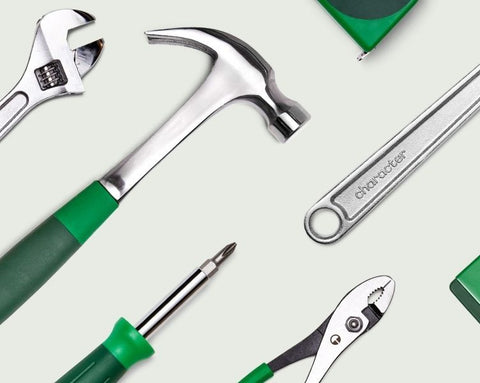 The Real Deal.
The integrity of professional tools but designed for you.
We believe that every single home should have a quality set of tools that last – and this set is designed for exactly that. In fact, our tools are produced in the same factories that make professional brand hand tools and come with the same level of quality, durability, and longevity.

We're so confident in the performance of our tools that we've backed them all with a lifetime warranty.