The Tongue & Groove Pliers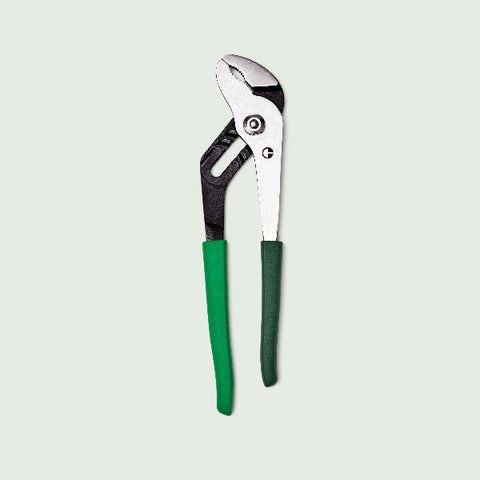 Of all essential pliers, these have the biggest range thanks to their adjustable jaws. What are they great for? Gripping things of many shapes and sizes, holding them tight, and being your generalist helper as you undertake projects around the home. These 10 inch, 55 carbon steel pliers are polished and read to work.
All Character tools are made in professional-grade factories and warrantied for life.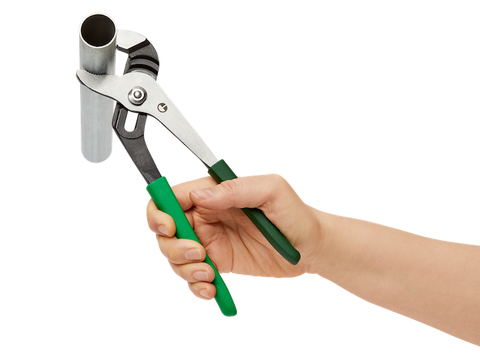 Get in the Groove
Tongue and groove pliers have serrated jaws that make them essential grippers for plumbing and other projects where you need to hang on to flat, hexagonal, round, or square objects. Commonly used to grip pipes and large nuts, they're crucial to the at-home plumber's tool set. Find the right groove for what you're grabbing and squeeze it tight.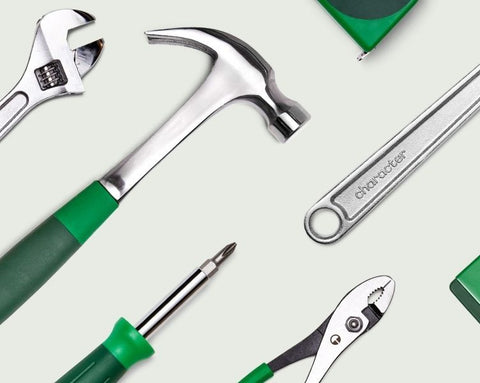 The Real Deal.
The integrity of professional tools but designed for you.
We believe that every single home should have a quality set of tools that last – and this set is designed for exactly that. In fact, our tools are produced in the same factories that make professional brand hand tools and come with the same level of quality, durability, and longevity.

We're so confident in the performance of our tools that we've backed them all with a lifetime warranty.