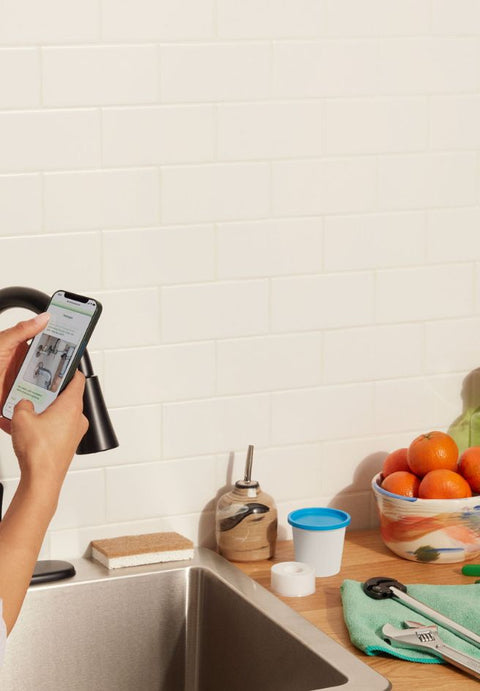 How to Install a Faucet
Choose your faucet
and how-to guide.
Let's Get Plumbing!
1

Select your faucet

Choose which faucet you're installing below.

2

Get instructions

Follow our step-by-step and video guides.

3

Text a plumbing expert.

Get help along the way if you need it.
A Single Handle Faucet
Your faucet has one handle with the hot and cold controls attached to it. It could have a plate or be standalone and may have a sprayer.
Install this faucet
Two-Handle, Centerset
Your faucet has two separate handles for hot and cold water but is all attached to one plate.
Install this faucet
A Widespread Faucet
Your faucet has three separate components: a left handle, a right handle, and a spout.
Install this faucet